On Monday, Instagram user Hunter Culverhouse shared this mind-bending photo of their legs to their Instagram account.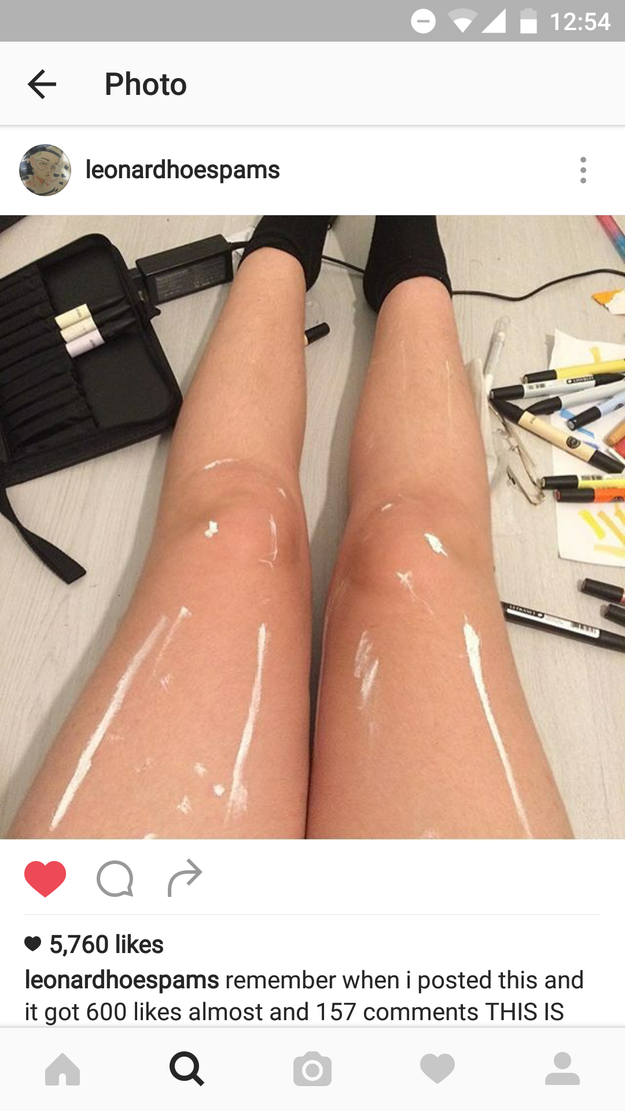 Hunter Culverhouse
People were instantly confused by the photo (which had been taken down by Wednesday afternoon).

Why are these legs so shiny?

Spoiler alert: It's not oil, it's white marks.

Some people were confused.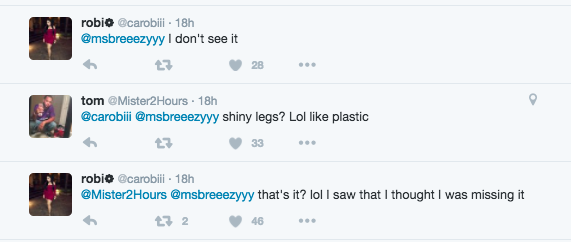 Then amazed.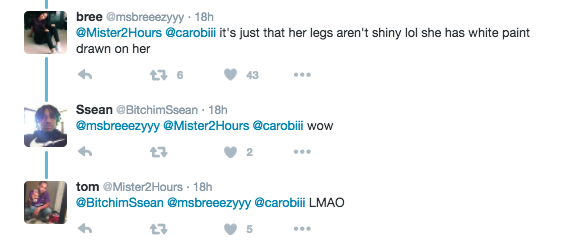 Then also kinda mad that the illusion had been spoiled for them.




Once you realize that the legs aren't shiny & it's just paint.. you can never see the shiny legs ever again smh
Maybe keep this one a secret if you know…